Kayak Crazy
is a network of international kayakers providing valuable information and resources to newcomers and veterans alike. We get them started and keep them going. Here at Kayak Crazy our members understand that our sponsors are what keeps this fine community afloat. We offer two packages to more appropriately accommodate your company.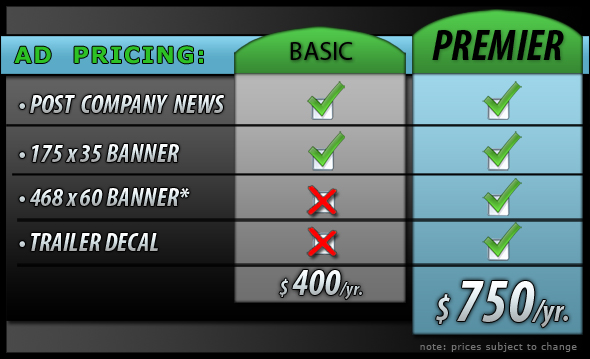 ONLY 5 PREMIER SPOTS AVAILABLE!
We pride ourselves in having a pristine image and by doing so, we keep your company image professional. We require our advertisers to follow our simple TOS, as follows:
By clicking "Continue" you acknowledge that you have fully read and understand the Kayak Crazy Advertising TOS.
---
* 468x60 Banner rotations are random and will display a different premier advertiser's banner on each refresh For example, if there are 2 premier sponsors, your banner will show 50% of the time..